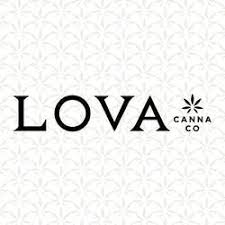 Products:
Accessories
,
Cartridges
,
CBD Products
,
Concentrates
,
Edibles
,
Extract
,
Flowers
,
Hybrid
,
Indica
,
Joints
,
Prerolls
,
Sativa
,
Tinctures
,
Topicals
, and
Vape
Product Notice:
Please call ahead to be sure that the product and brand you are looking for is available.
Street Address:
446 S Sheridan Blvd
Denver
Colorado
80226
This is a recreational and medical dispensary located at 446 Sheridan Blvd, Denver, Colorado.  If you are going North on I-25 take exit 209 A-B for 6th Ave.  Go South on Sheridan Blvd.  LOVA Sheridan is just past 5th Ave on you left.  If you turn left onto 5th Ave, take a quick right to the back of the first building. There is some parking next to the building, LOVA is south of that first building.
At LOVA they are very experienced and knowledgeable providing great customer service.  The LOVA experience is based on four fundamental principles:
Being "ROOTED" in their practices and their community.  The foundation is based on the cannabis plant.
Being "BALANCED" by nature with their approach of serving their customers and helping them find a true balance of the type and use of cannabis products. They have a good understanding on both the medicinal and recreational side and use of cannabis.
Being an INCLUSIVE" cannabis company in their support of their clientele and their needs.
Every action, whether it's retail, cultivation, or extraction is intended to help their customers find their individual "CRAFT", whether it is in the arts, personal interest, or performance.
At LOVA Sheridan they offer a convenient option to order ahead online for easy pick-up.  They do carry 1906, Coda Signature, Escape Artists, LoCol Love, Leiffa and Wana Edibles.  For those Willie Nelson fans, The LOVA Sheridan carries Willie's Reserve too! They also carry their own LOVA brand edibles.
LOVA does offer a loyalty program awarding points for every dollar spent.  On the recreational side, points can be used for product upgrades, merch and even grow tours.  On the medical side, points can only be used for 1% cashback.
This is a recreational dispensary located at 1136 Yuma Ct, Denver, Colorado.  Going North on I-25 take exit 209C for 8th Avenue.  Continue on to Wyandot Street which turns into West Mulberry Place. Turn right onto Yuma Street, the 1136 Yuma Dispensary will be on the left.  The location is
Read more...