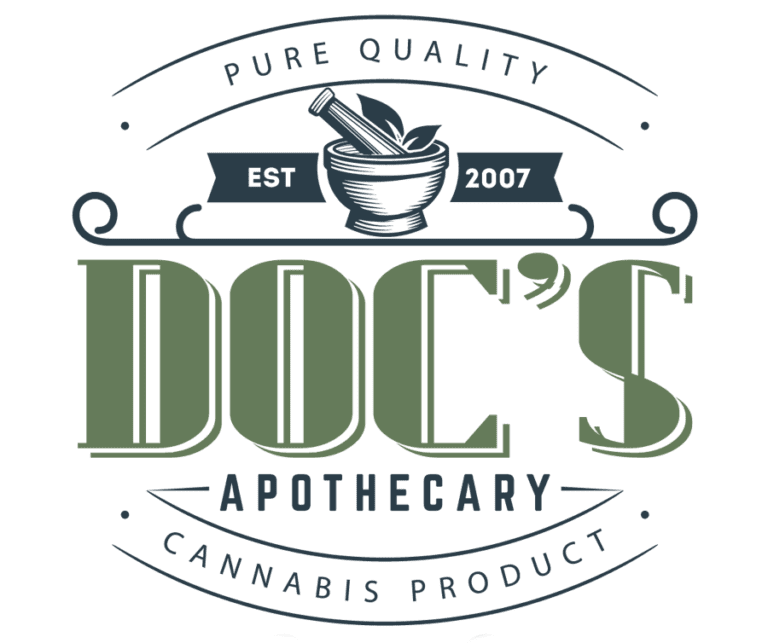 Products:
Accessories
,
Cartridges
,
CBD Products
,
Concentrates
,
Edibles
,
Extract
,
Flowers
,
Hybrid
,
Indica
,
Infusions
,
Joints
,
Medical & Recreational
,
Merchandise
,
Patches
,
Prerolls
,
Resin
,
Rosin
,
Shatter
,
Tinctures
,
Vape
, and
Wax
Product Notice:
Please call ahead to be sure that the product and brand you are looking for is available.
Street Address:
4080 North Globeville Road
Denver
Colorado
80216
This is a recreational and medical dispensary located at 4080 Globeville Road, Denver, Colorado. If you are on I-25 going North, take exit 213 for Park Ave toward 38th Ave.  Use the left lane to turn left onto Park Ave West.  Turn left onto Globeville Road.  Take Globeville Road for about a half mile, Doc's Apothecary will be on the right.
They offer a large variety of quality, cannabis products including bud, edibles, concentrates, drinks, tinctures, topicals, and accessories.  Doc's Apothecary – Denver offers a convenient option to order ahead online for easy pick-up.  They do carry Concentrate Supply Co. (CSC), Cheeba Chews, Green Dot Labs, Mary's Medicinals, WYLD, Stratos and Wana Edibles.  They also carry their own Doc's Apothecary brand.
Their experienced master grower and their entire team at their marijuana dispensary in Denver work hard to ensure they consistently produce premium cannabis products, with exceptional quality and flavor. They oversee the production of our top-shelf recreational and medical marijuana in Denver from seed to sale, allowing them to offer more affordable prices to their patients and customers across the board.
The budtenders at Doc's Apothecary are committed to serving their medical and recreational customers with quality cannabis, in a warm and welcoming atmosphere.
Doc's Apothecary carries a selection of:
Edibles- gummies, candies, chocolates, baked goods, drinks, and capsules
Extracts- resins, waxes, hash, shatters, rosins, moonrocks, and syringes
Flower- top-shelf and shake selection of indica, sativa, and hybrid strains
Pre-rolls- varying THC strengths in singles or multipacks
Tinctures- varying strengths and ratios of THC, CBD, CBN, and more
Topicals- creams, balms, patches, bath bombs, and more
Vapes- pens, pods, and disposables in varying strains and strengths
Gear- grinders, papers, and all the accessories you need
Daily Deals are available.
This is a recreational dispensary located at 1136 Yuma Ct, Denver, Colorado.  Going North on I-25 take exit 209C for 8th Avenue.  Continue on to Wyandot Street which turns into West Mulberry Place. Turn right onto Yuma Street, the 1136 Yuma Dispensary will be on the left.  The location is
Read more...