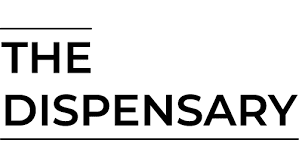 Products:
1906
,
710 Labs
,
Batch Extracts
,
Become Concentrates
,
Bic
,
Binske
,
Bloom
,
Bonanza
,
Bonsai
,
Boulder Built
,
Bronco Distribution
,
Cheeba Chews
,
Coda Signature
,
Concentrates
,
Craft
,
Dabba
,
Dialed in Gummies
,
Dutch Girl
,
Edibles
,
Escape Artist
,
Eureka Vapor
,
Flowers
,
Fuego Farms
,
Good Tide
,
Green Dot
,
High Country
,
Hybrid
,
In The Flow
,
incredibles
,
Indica
,
ioVia
,
Joints
,
Joyibles
,
Kaviar
,
Keef
,
Lazercat
,
Leiffa
,
Mary's Medicinals
,
Mezz
,
Mile High Dabs
,
Mountain High Suckers
,
Mountain Orchid
,
Muncheez
,
Natty Rems
,
Nordic Goddess
,
Nove
,
Olio
,
Prerolls
,
RAW
,
Recreational
,
Ripple
,
Sativa
,
Smokiez
,
Summit
,
TasteBudz
,
The Flower Collective
,
The Greenery
,
Topicals
,
Vape
,
Wana Brands
,
West Edison
,
WYLD
, and
Zig Zag
Product Notice:
Please call ahead to be sure that the product and brand you are looking for is available
Street Address:
5744 S Datura St
Littleton
Colorado
80120
This is a recreational dispensary located at 5744 Datura St., Littleton, Colorado.  The Dispensary – Littleton was formerly known as The Hemp Center.  If you are on I-25, take Belleview West to Broadway.  At Broadway take a right onto Littleton Blvd.  Take Littleton Blvd West to Datura Street.  The Dispensary – Littleton will be on the left.
The Dispensary takes great care in cannabis strain selection.  They only use industry-leading growers that take the time to hand-pick and carefully craft the highest quality plants available to meet a wide variety of needs. From their intensive genetic analysis to a rigorous lab testing process, they go above and beyond to ensure that their products offer quality benefits to every customer. By selecting these cultivars with diverse terpene profiles, The Dispensary provides the chance for you to receive a personalized and a unique experience.
Their knowledgeable staff takes great care and diligent technical analysis to guarantee that their flowers produce the best-in-class smell, taste, and smoke experience that their customers are looking for. They use only natural solutions and organic products. They have excellent production facilities and intensive cleaning regimen that allow them to produce and package their plants in a sterile and sanitary environment – handled with integrity from start to finish.
The Dispensary pays particular attention to the curing and drying process. They know that even the best plant can be ruined after it has been harvested. After a thorough drying period, they cure their plants for more than two weeks to give them the consistency that their customers expect. By dedicating extra time to curing our buds, they can guarantee that their flowers retain the essential terpenes needed to produce signature flavors, aromas, and effects.
The Dispensary stores are known for having a quality selection of cannabis products from Colorado's most respected growers and manufacturers.  At The Dispensary – Littleton they offer a convenient option to order ahead online for easy pick-up.  They do carry 1906, Cheeba Chews, Coda Signature, Dutch Girl, RAW and Wana Brands.
The do offer bundle discounts and if you join their loyalty program you will earn a 5% cash-back on every purchase.
This is a recreational and medical dispensary located at 5231 South Santa Fe Drive, suite. 100, Littleton, Colorado.  If you are heading South on I-25 take Santa Fe Drive, South.  Turn right onto South Prince Street, just past Belleview Ave.  Take the first right onto the Frontage Road.  You will
Read more...
Silver Stem dispensary in Littleton offers fine cannabis for medical and recreational use . Their unique growing techniques passed down from generations allow them to cultivate the finest marijuana available. They take pride in their flowers' remarkable genetics, grown only in soil and hand-trimmed, going the extra mile to deliver
Read more...